Scope
Research
User Experience
Industrial Design
When Avon Protection wanted to evolve their self-contained breathing apparatus for firefighters, we turned to the experts.
Research + participants
63 veteran firefighters
12 departments
U.S. and Canada.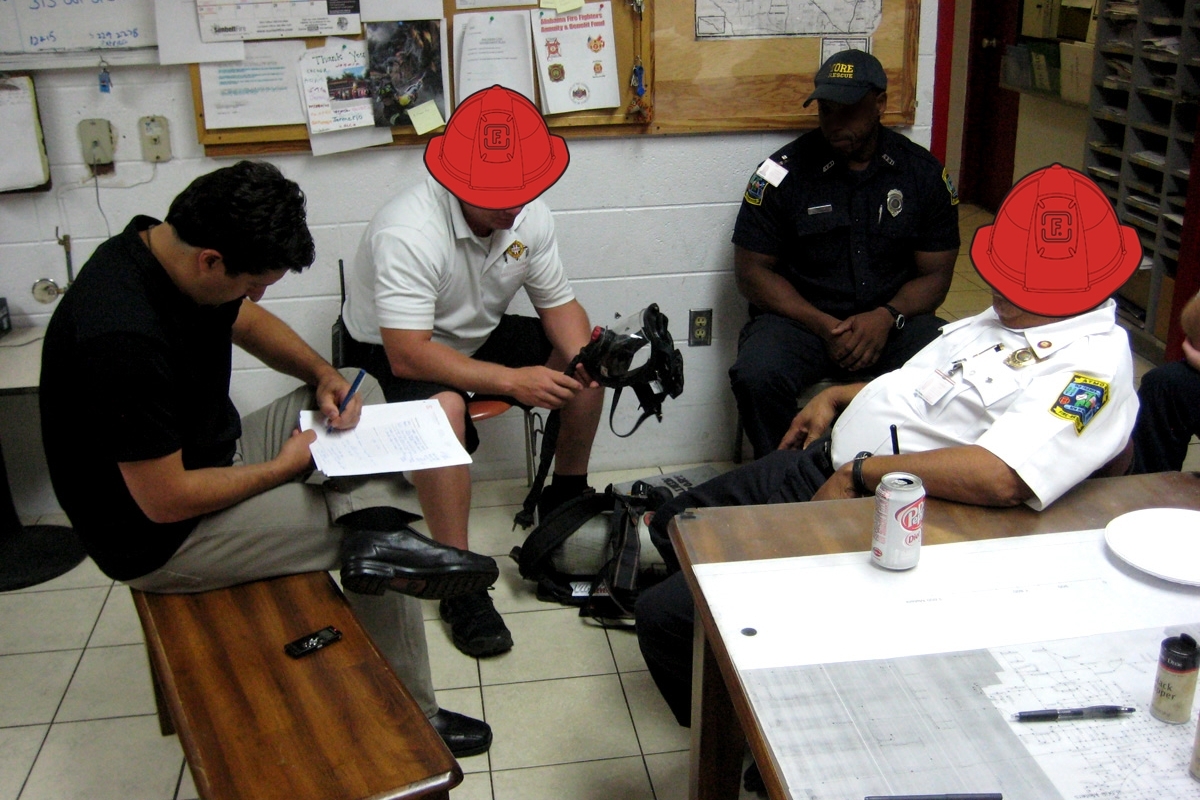 Research Methods
We used a co-design approach to work with veteran firefighters across the United States. Participants were selected to include different regions, climates, population densities and structure types. Despite the broad scope, research findings were very consistent and highlighted the importance of communication, situational awareness, visibility and even muscle memory in the design of the new Deltair™ system.
Key Research Findings
The use context for firefighter SCBAs is possibly one of the most challenging environments conceivable. Systems are intended to be used in time-critical, physically demanding and mentally stressful situations. During contextual work sessions, Formation collaborated with active duty firefighters to research and design the best SCBA possible.
Research Driven Features
Firefighter input was very consistent across different geographic regions and generated the following key focus areas:
Communication with command and between firefighters
Situational awareness – visibility and equipment status
Ergonomics and usability under duress
Comfort, mobility and weight reduction
Durability and uptime
The resulting Deltair SCBA is a highly optimized system designed to be repeatedly abused while delivering consistent operation.
The Avon Protection SCBA earned both an IDEA Gold and Peoples Choice Award in 2014